Our Team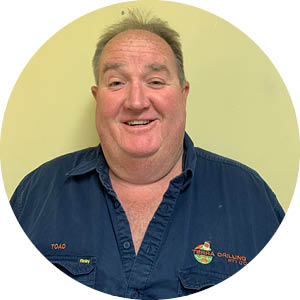 Jeremy (Toad) Dowdall
General Manager/Director
It is Jeremy's background and experience in drilling that is the foundation of Terra Drilling. With an industrywide reputation as a safe and skilled driller, Jeremy brings over 30 years experience as a Driller/Site Supervisor/Operations Manager and now as General Manager.
Beginning in the drilling industry in the late 1980's as a drilling assistant with WMC Jeremy worked his way up to Senior Driller before moving on to for a short time with Aquadrill. In the mid 1990's Jeremy joined GFWA as a Driller before joining Ausdrill where for over 10 years he worked as a Diamond Driller and Drilling Supervisor.
Terra Drilling's employees have vast experience in providing accurate directional drilling services with safe and well maintained rigs and state of the art survey gear and support equipment. As an employer of choice the Terra Drilling focus is on providing a safe and healthy work environment for all employees while maintaining focus on continuous improvement in safety, environmental management, productivity levels and cost management.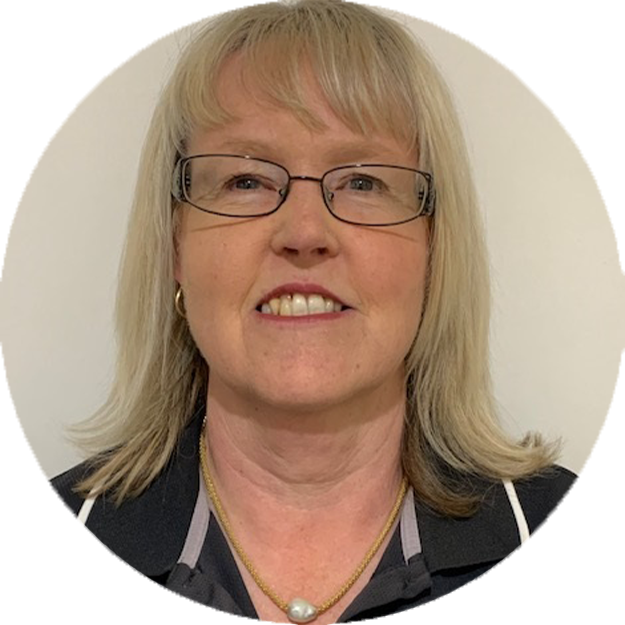 Pat Dowdall
Office Manager/Director
Pat has worked in the mining industry for the last 20 years and has significant experience in both large and small business operations. Prior to proudly becoming a Director of Terra Drilling, Patricia held site based administrative roles at both Barrick Operations and locally at KCGM. She brings with her a wealth of knowledge in office administration and looks forward to liaising with our core business partners.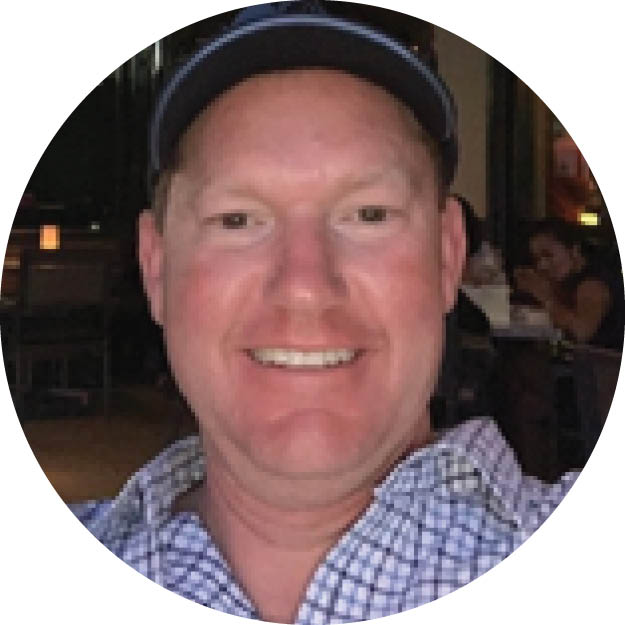 Matt Duckworth
Business Development Manager
Matt has been involved in the Mining & Exploration Industry for over 20+ years, being employed by contractors & clients. During this time, he has worked in various locations throughout Western Australia, holding a variety of roles and has gained multiple experience within the many facets of the Industry, including Greenfields & Brownfields Exploration, Mining Surface/Underground & Processing Operations. Matt has developed & provided consistent methods to ensure HSEQ obligations (ISO Accreditations) are met with a strong emphasis on contract negotiation, management & execution of various contracts (Drilling, Geophysics, Earthworks) involved in the Exploration & Mining Industry.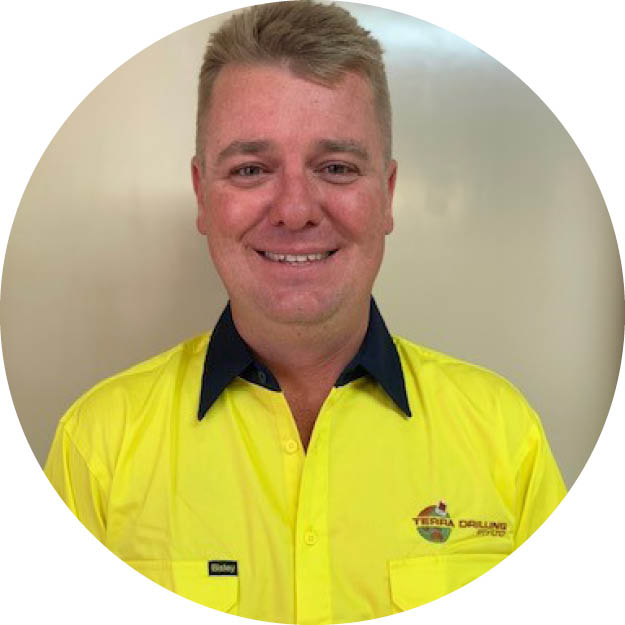 Dean Cragg
Supervisor
Dean started with Terra in 2009 as an offsider and after 2 and half years progressed to a driller, when the company was only small and only had 1 rig. He was promoted to Supervisor 4 years ago and has become an integral part of the company with 8 rigs in our fleet. Dean has stayed with Terra Drilling because he has always felt welcome and comfortable with the Terra Drilling team.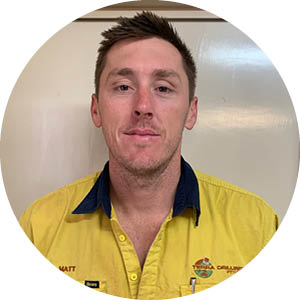 Matthew Hamilton
Supervisor
In 2011 Matt decided to take a break from studying at University and managed to secure a job as an offsider with Terra Drilling. Having no previous experience in the drilling industry he managed to work hisway up to become a driller in a little over 2 years.
After a lot of hard work Matt has now been a supervisor at Terra Drilling for almost 2 years. His position at Terra Drilling has allowed him to travel throughout outback Australia supervising and managing Drilling Programs.
Matt says he really enjoys his time working at Terra Drilling because there is a big focus on training, promoting within and career development in the Drilling Industry. Being a family run business everyone is appreciated and no one is just a number.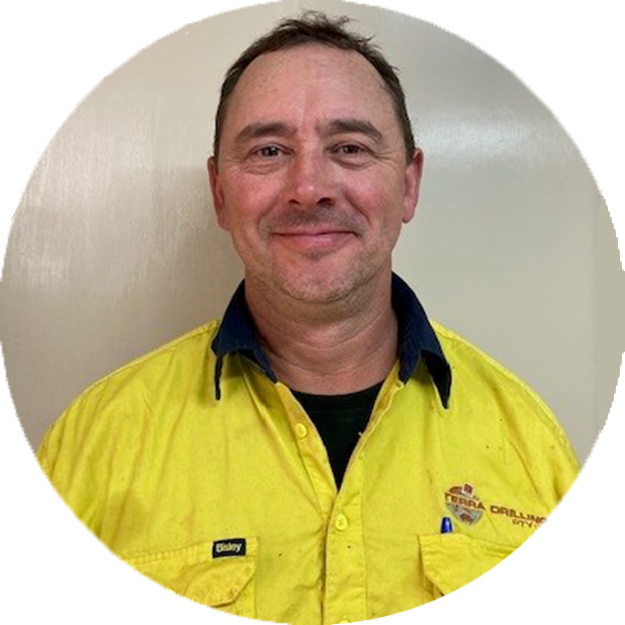 Troy Upton
Supervisor
Troy has been in the drilling industry for 33 years. He started as an RC offsider in 1990. Since then, He has worked in multiple facets of the drilling including, RC drilling, Diamond drilling, Surface and underground drilling, Onshore and near shore Geotechnical, and Navigational drilling. He has held various roles such as Site manager, Project leader, Supervisor in both Australia and abroad.
He believes strongly in the value of hard work and organisation, so when the opportunity for him to join the Terra Drilling family arose, he happily joined. Troy not only brings a wealth of knowledge with him but has also been a Trainer/ Assessor so is passionate about helping others get certification and upskilling.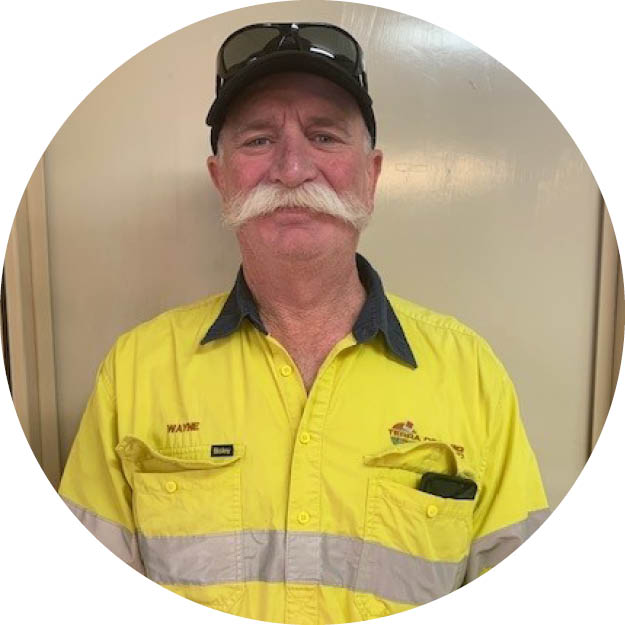 Wayne Varian
HSEQ Advisor
Wayne is a qualified HSEQ and training practitioner and has worked across multiple sites leading and developing drilling operation teams, as well as strategically aligning safety and training performance and initiatives.
In particular he has a contractor management and field based safety background (30+ years), working on behalf of major drilling companies (including drilling/exploration and processing plants), working to achieve collaborate solutions towards a safety culture of best practice.
Wayne's professional and thorough approach has enabled Terra Drilling to establish and maintain a disciplined and comprehensive safety management system.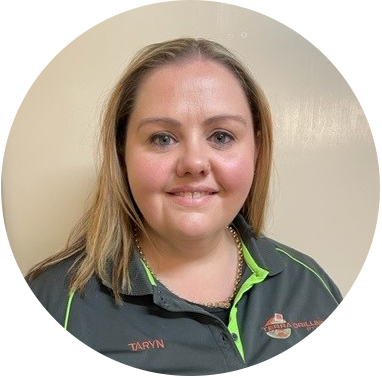 Taryn Fleuren
Office Manager
Taryn and her family relocated to the Goldfields 5 years ago and has been with the Terra team for nearly 3 years.
Taryn has a background in Road Transport and Office Administration bringing to us experience in many areas. First joining the team at Terra Drilling in recruitment working alongside Kirsty, her role then moved more into the Administrative side bringing her to become our Office Manager. Taryn has great people skills helping the communication between office staff, people in the field and our clients.
Taryn loves being apart of the Terra Drilling Family, where everyone is valued and appreciated.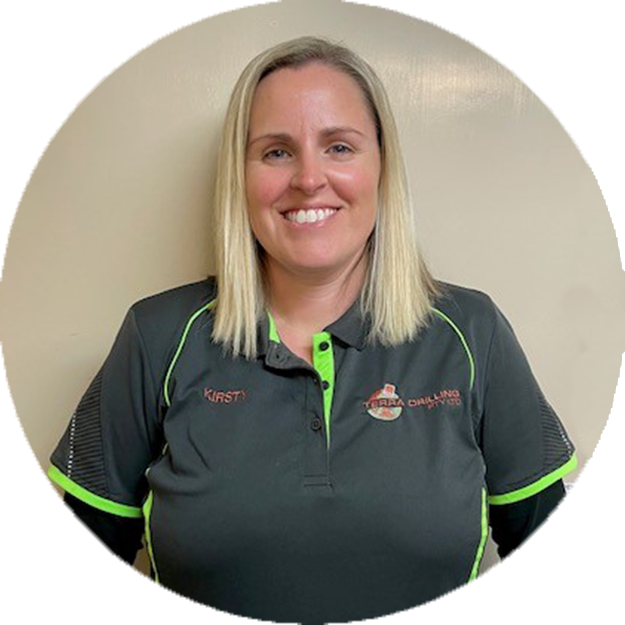 Kirsty Walter
Recruitment / Administration
Kirsty has lived in the Goldfields since she was 10 years old, she now has a family and has made the move to Perth but still flies in regularly to see everyone.
Kirsty has a background of Maintenance administration from mine sites and face-to-face contact with apprentices and workshop employees for many years. This has led Kirsty to her passion of recruitment, chatting to potential and current employees, always trying to find the right people to work in the Terra Drilling family business.